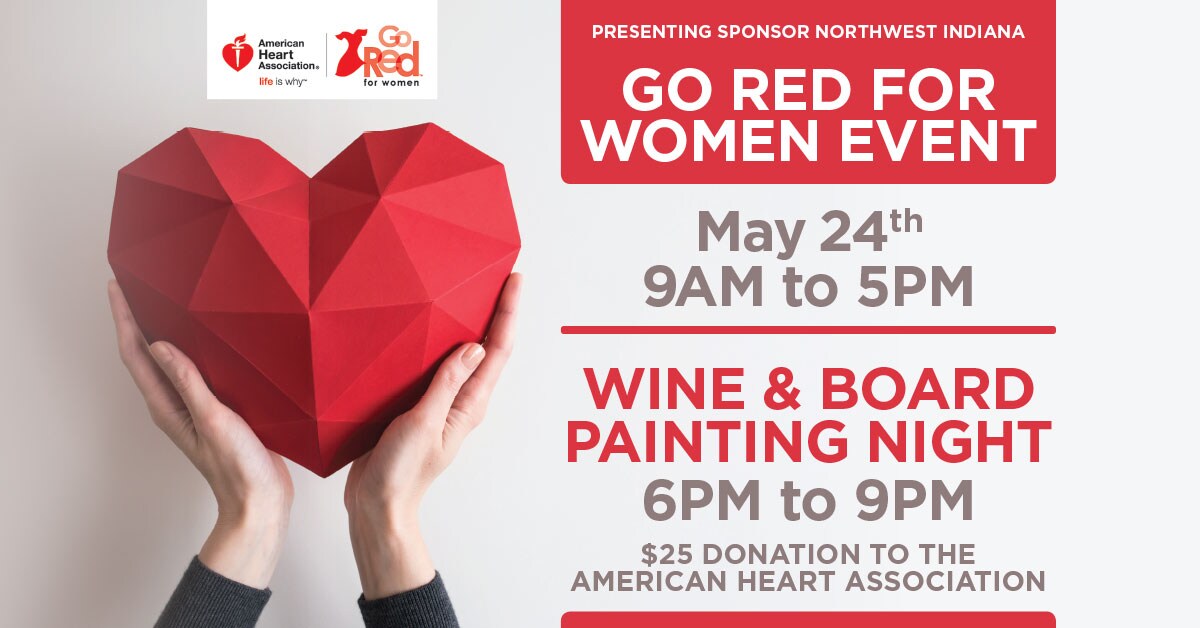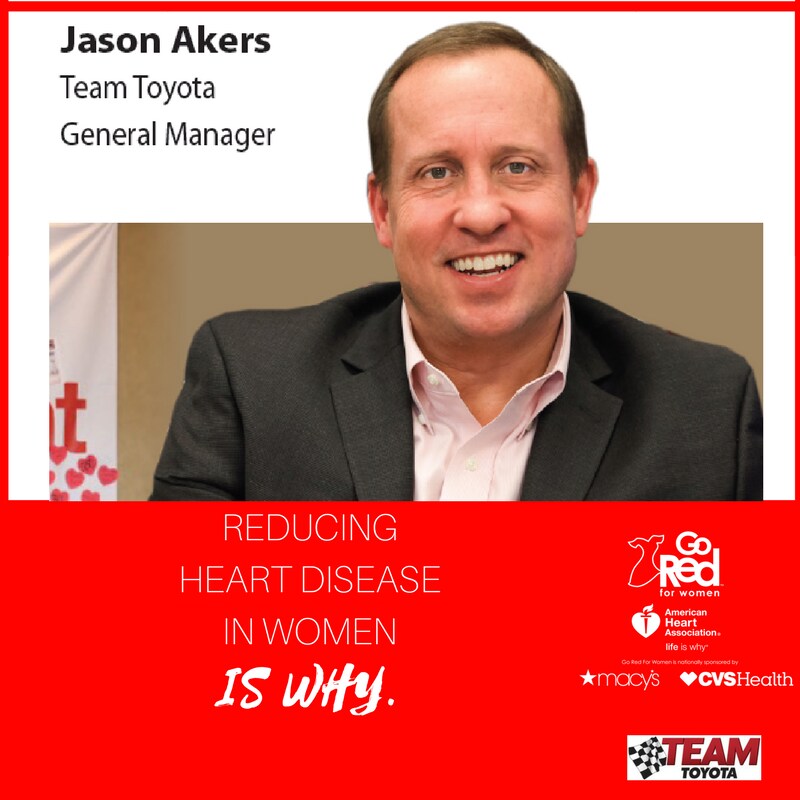 Team Toyota is helping the American Heart Association to drive a healthier community as the local presenter of Go Red for Women. We are also going RED by donating $150 for each new car sold to directly benefit the American Heart Association throughout the month of May!
For Jason Akers, General Manager of Team Toyota, his why is reducing heart disease in women. "When I realized that 1 in 3 women will face heart disease, I knew we had to play a significant role in reducing this devastating health threat in women." What's yours? #NWIGoesRed

Each year we fill our showroom with as many vendors as possible and provide our guests the opportunity to support our local community with a full day of shopping.  Throughout the day, we have free massages, CPR education classes, blood pressure screenings, and provide a heart healthy lunch for all visitors.  There will be also a free raffle drawing for 20 various prizes that are donated from vendors that are also supporting this event.


This day ends with a night of Board and Wine painting for the ladies only. Sorry gentleman, but this is a Go Red for Women event.  There is a $25 donation to the American Heart Association to be a part of this paint and wine night! All proceeds are donated to the AHA. There are limited seats available for the Board and Wine event.  If you are interested, please contact Tina or Krystle to make your reservation over the phone.  You can reach us 219-924-8100