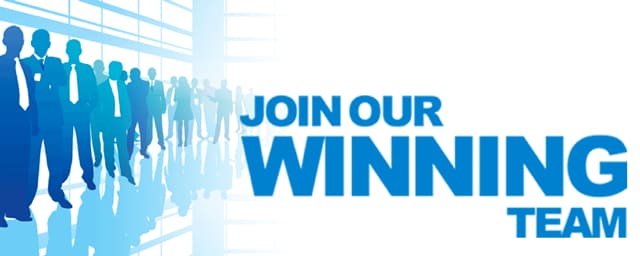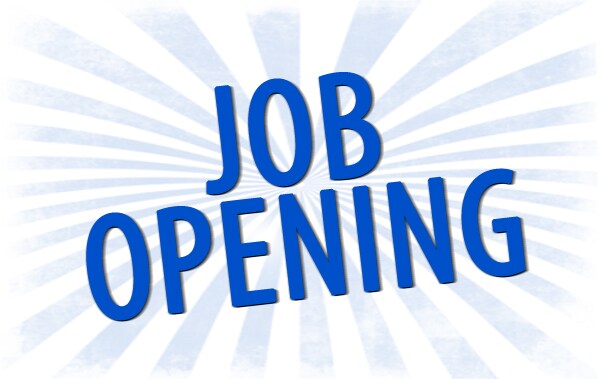 EXPERIENCED SALES PROFESSIONALS WANTED ASAP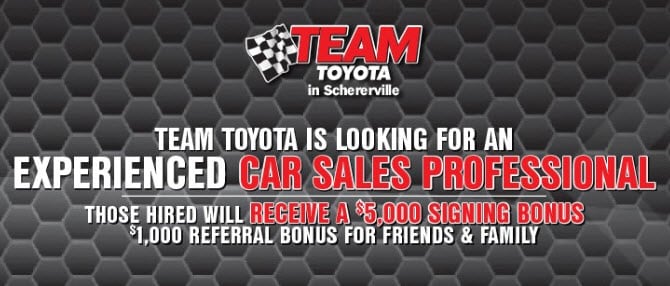 We are a high volume dealer and we are looking for the best sales
professionals with proven track record to join our dynamic team!
Are you unhappy where you are and want to feel appreciated?
It's time to make a change and start getting paid again!
LIMITED POSITIONS AVAILABLE
Know someone that may be interested?
Send them to us and we will pay you $1,000 if they are hired!
Applicants MUST apply in person
TEAM TOYOTA
400 Indianapolis Blvd
Schererville, IN 46375
NO PHONE CALLS PLEASE